Screen Printing and Custom Apparel
Fire Departments & First Responders
FIRST RESPONDER APPAREL – PRINTED IN THE USA – FIREFIGHTER OWNED
Ironclad Outfitters is a full-service, custom screen printing and apparel design shop serving firefighters, law enforcement officers, emergency medical services personnel and dispatchers.
We print for fire departments, police departments, EMS departments, ladies auxiliaries, nonprofits, and more. Whether you are ordering shirts for your entire department or just wanting to outfit your truck or station crew, we've got you covered.
We are able to source almost any type of garment for you and we can point you in the right direction with choices of garments, inks and finishing options.
Ironclad Outfitters is a firefighter-owned and operated family business. Our apparel is professionally printed in North Carolina with attention to detail. We know you'll love our products and we are honored that First Responders all across the country trust us to provide apparel they love to wear, both on and off duty.
We screen print all apparel in-house at our print shop in Kinston, North Carolina. Screen printing is truly an art and a science. Our goal is to provide you with high-quality apparel at reasonable prices.
In addition to custom apparel, we proudly print our own line of Firefighter and First Responder Apparel – Thin Line Outfitters.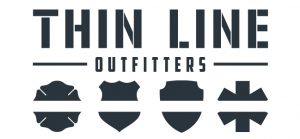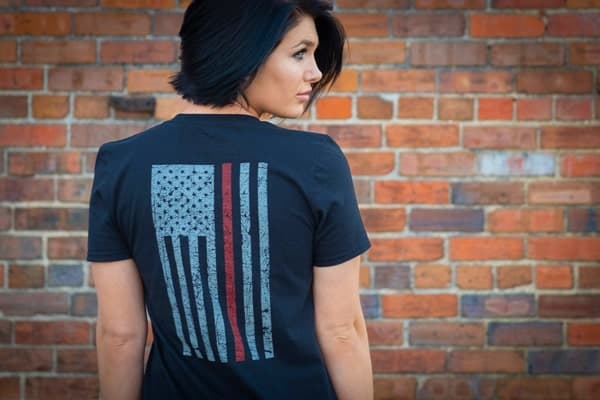 We've got your six
Fire Departments
Police Departments
EMS Departments
Dispatchers
We believe that First Responders deserve the very best. That's why we offer only professionally printed apparel and gear made with the best materials we can source. We won't sell anything we wouldn't be proud to wear ourselves.
Cost Effective
Screen printing is the most economical choice for printing large quantities. We print with industry-standard plastisol textile inks.
Versatile & Vibrant
Screen printing allows us to print vibrant colors on a wide variety of garments with the same design – t-shirts, hoodies, tank tops, sweatshirts, tote bags, and more.
Durable
Screen printing is your best option when you desire a long-lasting print. When properly cared for, custom screen printed apparel will last as long as the garment itself.

Our Process
1. Get Quote
Fill out our online quote request form and we will contact you for details and provide pricing.
2. Design
We can work with your existing logo and supplied artwork, or create something new.
3. Production
Once your final artwork is approved, our team will print your shirts and merch, and arrange pickup/delivery.
Dispatch Us
You need gear. We make gear. It's a perfect match.